Online MS in Computer Science
Become a Leader in Cybersecurity and Apply Your Skills Across Industries
#2 in Lebanon by THE World University Rankings for 20231
Learn More Today
Complete the form to learn more about this program and to be contacted by phone or email.
NOTE: * REQUIRED FIELD
Duration

2 Years

Cost per Credit

$500

Credit Hours

30
Program Benefits
No GMAT or GRE required
Up to 6 transfer credits accepted
No residency requirement
Master Current Technology Trends and Emerging Disciplines
Lebanese American University's Master of Science in Computer Science online program provides the foundational knowledge and advanced skills you need to stay at the forefront of computer science innovation. It requires just 30 credits and can be completed in two years.
Featuring an application-oriented, industry-informed curriculum, this program gives you the relevant experience you need to meet the global demand for computer science experts and apply what you learn across industries. Customize your studies by choosing from a range of elective options and solve real-world problems while building skill sets employers want.
More than 682,000 new positions for computer science professionals expected by 2031.3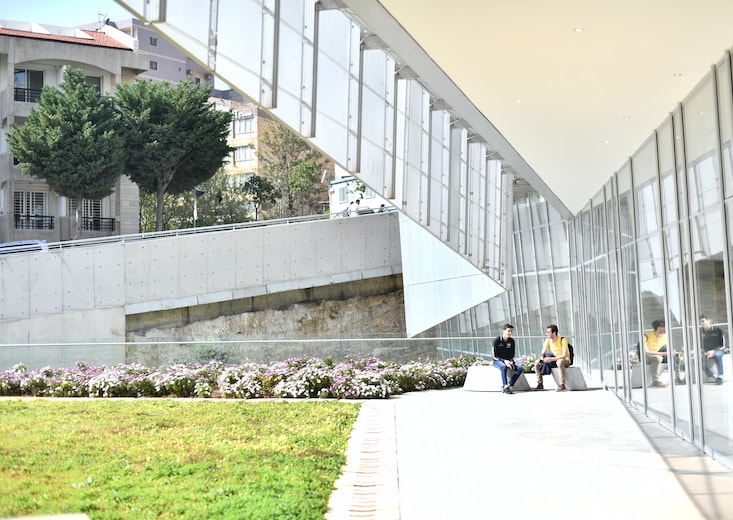 Excel in a Range of Computer Science Careers
Computer systems management expected to grow 16% by 2031.2
Our MS in Computer Science qualifies you for a variety of roles related to computer science and business technology. The skills you gain in this program will prepare you for career paths like:
Computer network administrator
Computer systems manager
Computer systems analyst
Data analyst
Database administrator
Information security analyst
Explore Careers
Customize Your Degree for Your Professional Goals
Our Master of Science in Computer Science online program features 10 advanced courses taught by experienced faculty with degrees from the U.S., Canada and Europe. Coursework incorporates industry data so you can solve real-world problems and apply what you learn immediately.
The 30-credit curriculum combines a core of essential computer science skills with customizable electives for your chosen professional path. Topics include network programming, machine learning, digital forensics and more.
Course Highlights:
CSC611 Design and Analysis of Algorithms
CSC617 Fundamentals of Data Science
CSC618 Fundamentals of Computer Networks
CSC619 Fundamentals of Database Systems
View Complete Curriculum
Start Your Application Today
We've designed our online application process to be quick, easy and stress-free. With three program intakes per year, you can begin your studies when convenient. Our expert admissions team can guide you through the process and answer any questions you may have.
To apply for the Master of Science in Computer Science online program, you'll need the following:
Online application
Official transcripts showing a bachelor's degree from a recognized university. If your bachelor's degree is not computer science related, you may be required to complete a short course on data structures essentials.
2.75 minimum GPA on a 4.0 scale
CV or resume
Personal statement
If English is not your first language, you will also need to supply an up-to-date English language test certificate. Graduates of recognized universities where the language of instruction is English are not required to provide formal proof of English proficiency.
Start Dates: January, March, June, September, and October
It's free to apply, so don't wait to start your application.
View the Application Process
Invest in Your Future With an Affordable Degree
Scholarships and employer reimbursement accepted
Earning an MS in Computer Science degree is an investment in your future success and one of the best ways to accelerate your career and increase your earning potential. We are proud to offer competitive tuition for our online programs and accept home country scholarships and employer reimbursement.
Our admissions representatives can provide full tuition details and help you find the funding option that's right for you. Call us at +1 646 989 1609 for more information.
Learn More
What You'll Learn
As a student, you'll gain comprehensive computer science skills to advance your career while learning from a faculty of industry leaders in a culturally diverse learning community. Graduates of the MS in Computer Science program are innovative technology professionals ready to succeed in the next phase of their careers.
Gain Cutting-Edge Knowledge to Accelerate Your Career
When you finish your program, you'll be able to:
Apply advanced concepts in AI, computer networks, secure computing, machine learning and other main areas.
Demonstrate understanding of current technology trends, future disciplines and emerging research.
Synthesize and apply information from computing-related literature.
Effectively communicate technical and research work orally and in writing.
Faculty Spotlight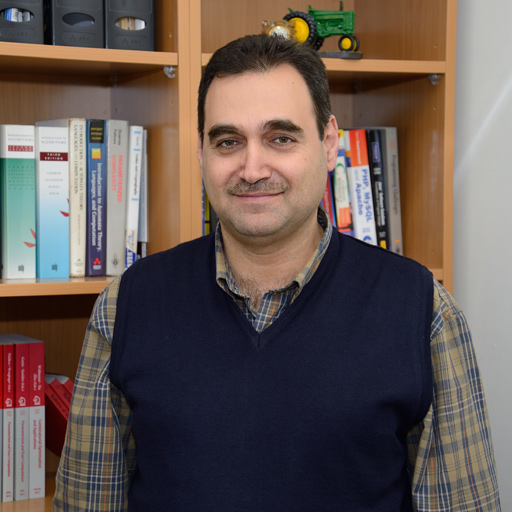 Faisal N. Abu-Khzam, MS in Computer Science
Faisal N. Abu-Khzam is a professor of computer science at the Lebanese American University (LAU). He holds a PhD in Computer Science from the University of Tennessee – Knoxville, a MS degree in Mathematics and a BS in Computer Science from the American University of Beirut.
Prof. Abu-Khzam is the director of LAU's Software Institute, and the founder of the Lebanese Collegiate Programming Contest (LCPC). His research in parameterized complexity theory has led to some of the best-known data reduction methods as well as the current-fastest exact algorithms for some classical combinatorial problems. His research interests include Parameterized Complexity Theory, Data Analysis, Parallel Computing and Artificial Intelligence.
Build In-Demand Computer Science Skill Sets, 100% Online
Our online programs are delivered in an asynchronous format, so you can complete your coursework from anywhere you have an internet connection. The Master of Science in Computer Science online program has no residency requirement, allowing you to study at your own pace and balance work, school and personal commitments while earning your degree.
As you complete your MS in Computer Science, you'll grow your network with classmates from around the world who have a wide range of professional backgrounds. We deliver the flexibility you need for success with the same distinguished faculty, comprehensive curriculum and academic excellence as our on-campus offerings.
Explore the Online Experience
Online Computer Science Webinar
Hear from our Program Coordinator, Dr. Faisal N. Abu-Khzam and learn what to expect from our programs and gain an authentic feel for effective online learning from Lebanese American University (LAU).
Watch Recording
Welcoming All Metropolitan Residents
If you live in the New York metro area and are seeking the campus experience, we offer an in-person opportunity to learn software development from the ground up. Our full-time, face-to-face Foundations of Computer Science program – in partnership with the Holberton School – will introduce you to computer science and software engineering principles, followed by the opportunity to specialize in what drives you.
The sessions take place on the Lebanese American University campus in midtown Manhattan, and anyone in the surrounding area can join.
Learn More
Answers to Common Questions
Explore answers to the most frequently asked questions about our 100% online MS in Computer Science. If you don't find what you're looking for, contact us for additional program details.
Most students complete their degree in two years. Though, should you need to, you can take up to 5 years to complete your studies. To review the curriculum, view the courses page.
Many campus engineering and computer science programs are accredited by the Accreditation Board for Engineering and Technology (ABET).
The Lebanese American University (LAU) operates under an absolute charter from the Board of Regents of the University of the State of New York and is accredited by the New England Commission of Higher Education (NECHE). All online degrees offered by the LAU are fully registered in the "Distance Education Format" with the New York State Education Department (NYSED). You can learn more about our accreditations here.
Computer science is the study of computers and their applications. Because technology plays an increasingly vital role in every industry, computer science professionals who can analyze data and are trained in network security are in high demand in the global business and technology landscape.
Most faculty in the online MS in Computer Science program are tenured, bringing relevant technical expertise and industry knowledge to the online classroom.
Visit our FAQ page
Related Programs
No previous AI tech experience? This program is designed to introduce you to the latest tools and help you excel as a leader in the field. Explore data science through the lens of application and gain experience working with the latest AI tools.
View Program
Learn to detect criminal activity and utilize the latest technologies to protect organizations.
View program
An online certificate program designed to teach students the fundamentals of AI, data science and machine learning and prepare them for practical work in the field.
View Program