Online MS in Applied Artificial Intelligence
Duration

2 Years

Cost per Credit

$500

Credit Hours

30
Program Benefits
• Up to 6 transfer credits accepted
• Technology background not required
• Customizable elective options available
Build the Essential AI Skills to Grow Your Career
From marketing to healthcare and nearly all industries in between, AI tools are becoming more common, making skills for their application essential in the workplace. The online MS in Applied Artificial Intelligence degree from Lebanese American University delivers the AI expertise you need to grow with your industry and become an essential part of your business.
Regardless of your academic and professional background, this program offers a curriculum designed to introduce you to the latest tools and help you excel as a leader in the field. Additionally, the program offers electives which focus on in-demand topics. Customize your education and choose from electives in Business and e-Commerce, Healthcare, or Digital Humanities and take the next step towards greater professional success in just two years.
As a student, you'll complete each course and balance your education with your personal schedule through the University's online classroom. Access course materials, discuss content with your educators, and share your ideas with classmates at the time and place of your choice.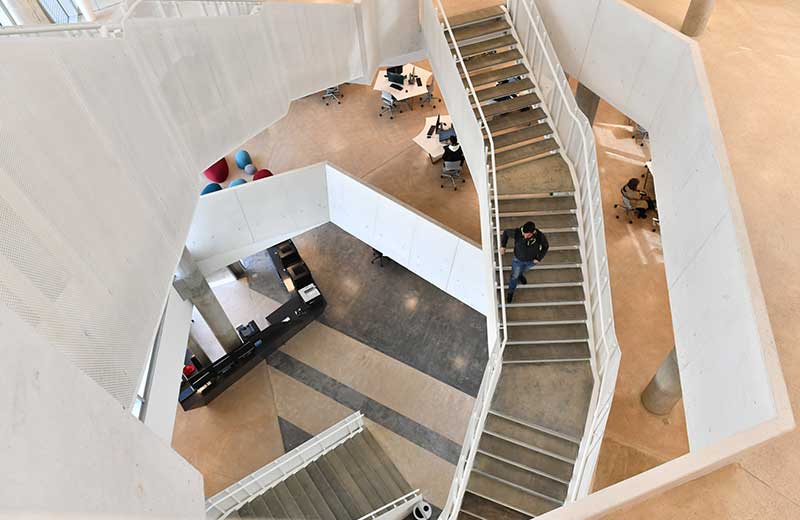 Gain AI Expertise to Stand Out to Employers
The online Master's in Applied Artificial Intelligence degree delivers the expertise to grow in your current career or move into a different field as a leader. After completing your degree, you'll have the skills to apply, evaluate, and contribute to the development of AI techniques in a variety of roles.
According to the U.S. Bureau of Labor Statistics, more than 682,800 new positions for computer and information technology professionals are expected to be created by 2031.1 Prepare for this industry growth with the right skills and an online degree in applied artificial intelligence.
Explore Careers
A Curriculum Designed for the Future of AI Tech
The online Master's in Applied Artificial Intelligence degree requires the completion of 11 courses total, each taught by faculty with relevant experience in AI technology. As you complete your master's degree, you'll explore data science through the lens of application and gain experience working with the latest AI tools.
Course Highlights:
Programming for Applied AI
Machine Learning Fundamentals and Applications
Deep Learning and its Applications
Data Science and its Applications
View Complete Curriculum
Apply to the Online Master's in Applied Artificial Intelligence Degree
No AI experience required
We've designed our online application process to be quick, easy and stress-free. With three program intakes per year, you can begin your studies when convenient. Our expert admissions team can guide you through the process and answer any questions you may have.
To apply for the online MS in Applied Artificial Intelligence program, you'll need the following:
Official copies of all undergraduate and graduate transcripts
2.5 minimum GPA on a 4.0 scale. If your GPA is below 2.5 and you have adequate professional experience, an evaluation will be performed by a committee for final decision
CV or resume
Personal statement
If English is not your first language, you will also need to supply an up-to-date English language test certificate. Graduates of recognized universities where the language of instruction is English are not required to provide formal proof of English proficiency
Start Date: September 2023
It's free to apply, so don't wait to start your application.
View the Application Process
Invest in a Quality Artificial Intelligence Education
$15,000 total estimated tuition
Education is the key to career success. Invest in your future with Lebanese American University and earn your Master's in Applied Artificial Intelligence degree online at a competitive tuition rate.
Our admissions representatives can provide full tuition details and help you find the funding option that's right for you. Call us at +1 646 989 1609 for more information.
Learn More
What You'll Learn
Through a curriculum focused on the application of the latest AI tools, the online Master's in Applied Artificial Intelligence degree prepares you to incorporate new technologies in your field. You'll learn to solve real-world problems in your career through the utilization of AI-driven tools and the application of algorithms.
Program Outcomes
When you finish the program, you'll be able to:
Enable professionals to use Artificial Intelligence tools and methods in their fields to solve problems and improve the efficiency of their processes.
Apply AI techniques to solve real-world problems in business and e-commerce, healthcare, digital humanities, and more.
Faculty Spotlight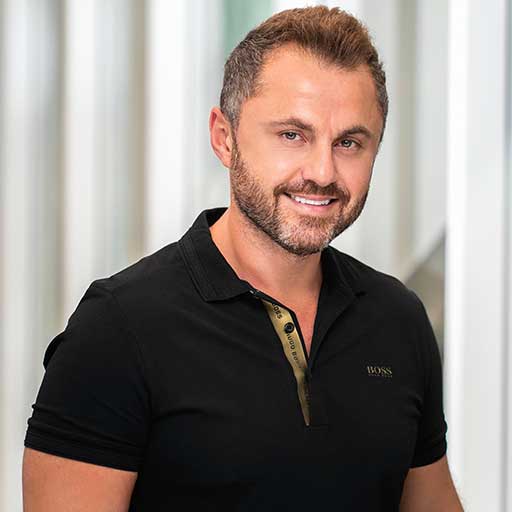 Dr. Azzam Mourad, Program Coordinator, MS in Applied Artificial Intelligence
Dr. Azzam Mourad is a professor of computer science at the Department of Computer Science and Mathematics and founding director of the Cyber Security Systems and Applied Artificial Intelligence Research Center at LAU. Dr. Mourad is also an adjunct/affiliate professor at the École de technologie supérieure (ÉTS) of the University of Québec. He holds a PhD in Electrical and Computer Engineering from Concordia University, Canada and an MSc in Computer Science from Laval University, Québec, Canada.
Earn Your Master's 100% Online from Lebanese American University
Our online programs are delivered in an asynchronous format, so you can complete your coursework from anywhere you have an internet connection. The online MS in Applied Artificial Intelligence program does not require you to travel to campus, allowing you to study at your own pace and balance your professional commitments and your personal schedule while completing your degree.
As you complete your master's degree online, you'll build professional relationships with skilled faculty and classmates with diverse academic backgrounds. The University's online classroom offers the same quality academics and experience available on campus.
Explore the Online Experience
Answers to Common Questions
Explore answers to the most frequently asked questions about our online Master's in Applied Artificial Intelligence degree. For additional information, contact us.