Online Student Experience
A Commitment to Academic Accessibility
As an online student at Lebanese American University, you'll experience rigorous programs delivered in a flexible format designed for working professionals. Our expert faculty and supportive learning community ensure your success.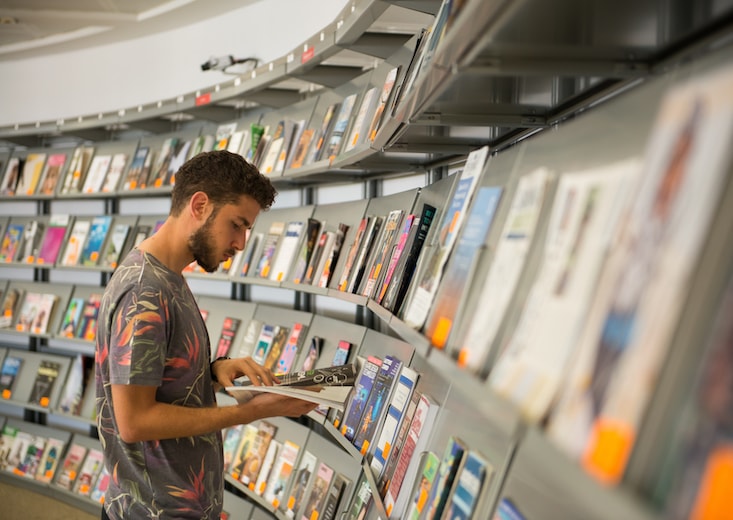 About Online Learning
When you enroll in one of our online programs, you'll have the flexibility to learn at your own pace and complete your studies from anywhere. We offer multiple start dates per year and accelerated programs to fit your schedule.
Lebanese American University is committed to providing accessible education for all students and our online offerings mirror the academic quality and personal support of our on-campus programs. You'll work closely with expert faculty and dedicated academic advisors throughout your program to achieve your goals.
Find a Program
Choose the flexible online degree that's right for you and your career goals.
View Programs
Technology and Support
Learn more about the technology requirements and 24/7 support available to online students.
Technology and Support
How Does Online Compare to Campus?
How to Succeed as an Online Learner
Get organized. Dedicate a space for your studies. Though online delivery means you can learn from anywhere, having a place to keep your course materials can help you stay on track.
Decide when you'll study. Depending on your work schedule and other commitments, you might need to complete your assignments at night, early in the morning, or a mix of both. Find what works for you.
Stay connected. Our learning community is designed for your success. Keep in touch with your instructors, peers, and advisors for support to meet your academic goals.
Manage stress. It's important to find a balance between your studies, work commitments, and time with friends and family. Build breaks into your schedule to stay motivated and engaged.
If you have questions about how to succeed as an online learner at Lebanese American University, call us at +1 646 989 1609.
Frequently Asked Questions
Our courses are eight weeks in duration.
While you can take breaks, our online programs are designed for year-round attendance. We recommend you continue term-to-term to stay motivated and engaged in your courses.
Online students receive the same personal attention and mentoring from faculty as our on-campus learners. You can interact with your instructors using live chat, video calls, phone calls or email. Many also hold office hours. Get specific details about scheduling one-on-one meetings by contacting your instructors directly.
The online degree options from Lebanese American University are ideal for adult learners and working professionals. They include a flexible format, multiple start dates throughout the year and personal attention from expert faculty and advisors. As a student, you will be able to submit your work online and interact with instructors and fellow students digitally.
Yes, a 24/7 help desk and IT support are available. Your student services coordinator can also assist you with technical support questions.
Explore More FAQs