About Lebanese American University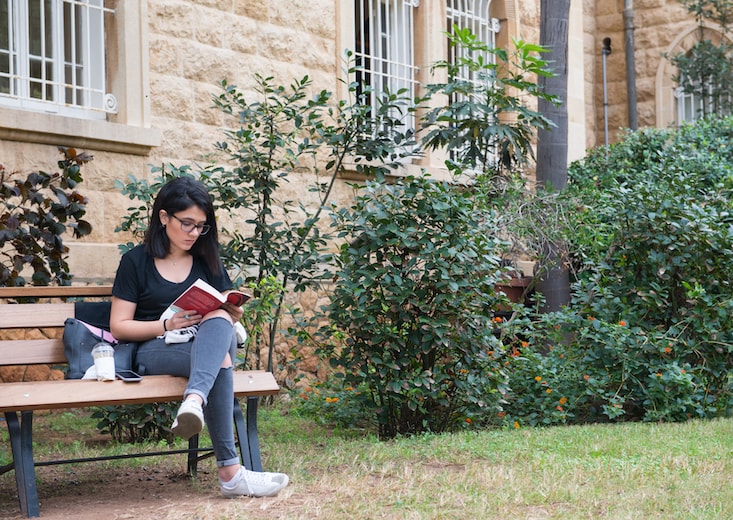 Innovative Education With a Global Perspective
Lebanese American University empowers students to find their path to success through a commitment to academic excellence. Our distinguished faculty and diverse student population create a competitive and caring community that crosses borders and spans the world. With campuses in Beirut and Byblos, Lebanon, and an academic center in New York City, we are a globally recognized university where East meets West and cultural openness is valued.
The University is uniquely positioned as a hub for both culture and innovation, which empowers our commitment to provide unmatched educational opportunities for all students. Our online programs deliver the flexibility and rigorous learning experiences professionals need to advance their careers. We offer personal support and dynamic, innovative education for success in our interconnected world.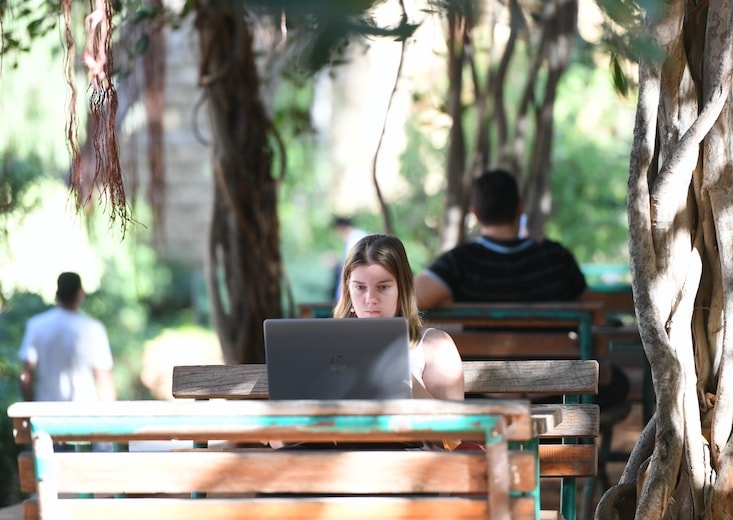 Why Choose Lebanese American University?
Career Preparation
78% of graduates find employment within a year of degree completion.
Modern Curriculum
We use innovative instructional methods and industry-informed coursework to provide exceptional learning opportunities.
Distinguished Faculty
Our faculty bring valuable expertise and relevant, real-world experience to the online classroom.
Globally Diverse Community
We are committed to creating a diverse and culturally rich community that provides accessible education for all.
Accreditation
The Lebanese American University (LAU) operates under an absolute charter from the Board of Regents of the University of the State of New York and is accredited by the New England Commission of Higher Education (NECHE). All online degrees offered by the LAU are fully registered in the "Distance Education Format" with the New York State Education Department (NYSED).
The Adnan Kassar School of Business is accredited by the Association to Advance Collegiate Schools of Business (AACSB), a distinction attained by only 5% of business schools worldwide.
Many of our engineering and computer science programs are accredited by the Accreditation Board for Engineering and Technology (ABET).
Recognition
Fast Facts
Founded in 1924
52,000 alumni worldwide
A nonprofit university
Multiple start dates each year
78% of graduates find employment within one year of program completion
90% retention rate
Students of 78 nationalities
Our Mission
Lebanese American University is committed to academic excellence, student-centeredness, civic engagement, the advancement of scholarship, the education of the whole person, and the formation of leaders in a diverse world.
Our Vision
The vision for Lebanese American University will be carried out through:
Providing access to superior education for diverse undergraduate and graduate students and lifelong learners;
Attracting and retaining distinguished faculty who excel in teaching, research, and community service;
Enrolling and retaining academically qualified and diverse students;
Embracing liberal arts in all curricula;
Creating opportunities for rigorous research and the dissemination of knowledge;
Developing a close-knit community that excels academically, is intellectually stimulating, and is religiously, ethnically, and socio-economically diverse;
Attracting and retaining a highly qualified staff committed to excellence in service.
Our Values: Success, Innovation, Community Service
In both planning for its future and conducting ongoing daily activities, Lebanese American University seeks to act in a manner that is guided by a deep-rooted sense of shared ethical values and aspirations.
Built upon this foundation, the University: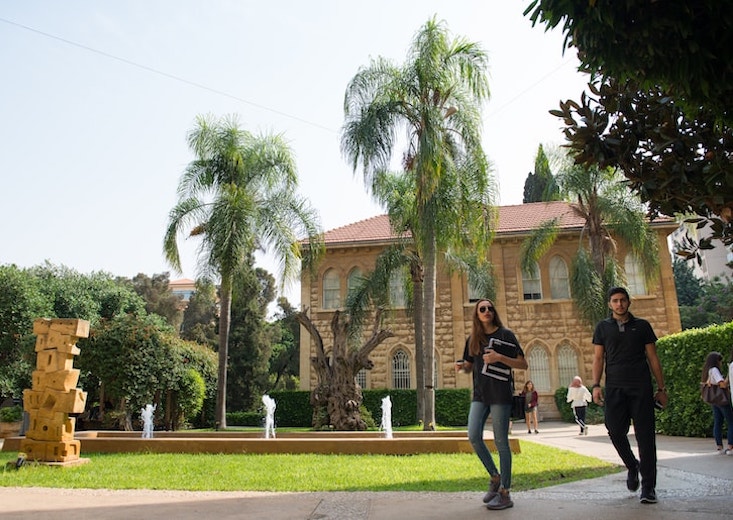 Our History
Lebanese American University was founded as a college for women in 1924. However, our origins can be traced back nearly a century further to the 1830s, when the first school for girls in the Ottoman empire was started by Presbyterian missionaries with the aim of providing education for all.
The University has evolved tremendously over the past 90 years and emerged today as the most innovative and progressive university in Lebanon.
Request More Information
Looking to learn more? Our expert team is ready to answer any questions you may have.
All fields required