Online Cybersecurity Certificate
Learn to Protect the Data that's Most Important
No Minimum GPA Requirement
Learn More Today
Complete the form to learn more about this program and to be contacted by phone or email.
NOTE: * REQUIRED FIELD
Duration

6 Months

Cost per Credit

$500

Credit Hours

9
Program Benefits
8-week terms
Practical Courses
Expert Faculty
No Minimum GPA Requirement
Learn to Succeed in the Field of Cybersecurity
Students in Lebanese American University's online Cybersecurity Certificate program learn to protect valuable information, including learning skills in cryptography, network security, computer forensics and more.
In this program, students of all backgrounds will be prepared to progress into the full MS in Computer Science if they desire. They will gain expertise in many important areas of security at the digital level, including networks, software, machines and applications. Students will also learn basic cryptography and data security and detect criminal acts with computer forensics.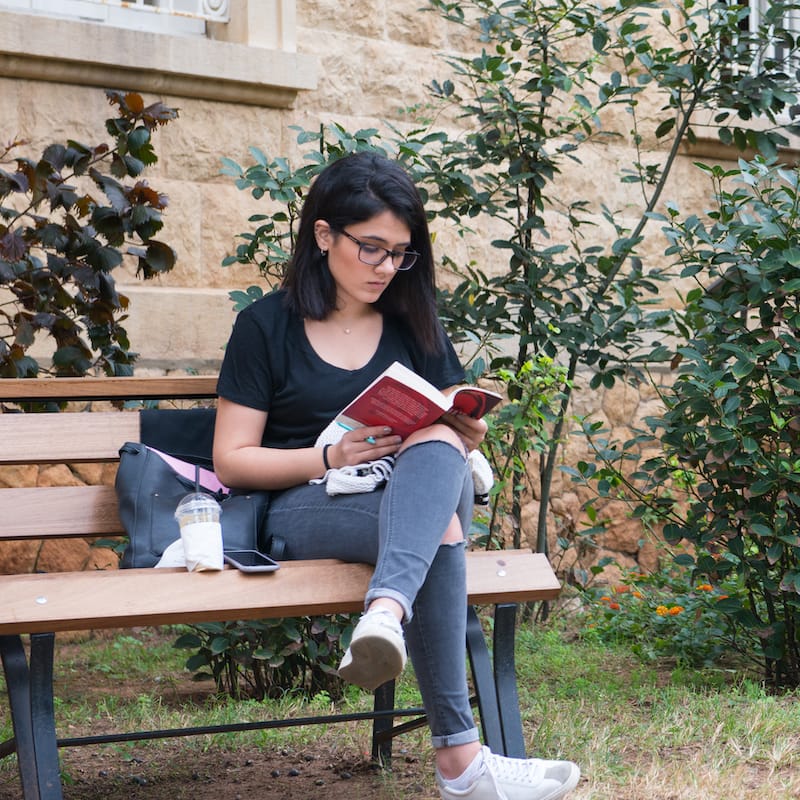 The Knowledge that Matters in Cybersecurity
Our online Cybersecurity Certificate program is designed to give students the knowledge needed to work in the vast field of cybersecurity. This program prepares graduates with the skills and tools necessary to make a difference in the real world.
Learn the Skills to Become an Expert
The courses in the online Cybersecurity Certificate program are taught by experienced faculty and designed to provide advanced training for IT professionals. In this program, students will explore up-to-date and practical technologies and methods used daily in cybersecurity.
Courses include:
Cryptography and Data Security
Blockchain Systems
Networks Security
View Complete Curriculum
Cybersecurity Certificate Admissions Details
No Minimum GPA Requirement
Apply now to earn your online Cybersecurity Certificate degree from Lebanese American University. Here's what you'll need to get started:
| | |
| --- | --- |
| Online Application Form | Apply Now |
| Degree | You would have a bachelor's degree and some knowledge of programming and coding. |
| Language Requirements | This course is taught in English and so you must be able to read, write and communicate in English. |
| Other Requirements | You may wish to complete preparatory course material prior to joining this certificate to ensure that you are best placed for success during your studies. |
| Start Dates | January, March, June, September, and October |
View the Application Process
Tuition Details
$4,000 total estimated tuition (normally $4,500)
Earning a certificate is an investment in your future success and one of the best ways to accelerate your career and increase your earning potential. Lebanese American University is proud to offer competitive tuition for our online programs and currently accepts $4,000 USD tuition for this certificate.
Our admissions representatives can provide full tuition details and help you find the funding option that's right for you. Call us at +1 646 989 1609 for more information.
Note: Tuition rates are subject to change and additional fees may vary by program.
Learn More
What You'll Learn
With our innovative curriculum and diverse learning community, you can harness the power of artificial intelligence and data science to grow your career. Graduates of this certificate have the analytical thinking, problem-solving and communication skills needed to take their careers to the next level.
Program Outcomes
Graduates of the online Cybersecurity Certificate program will learn to build the skills needed to tackle modern secure systems:
Learn how to encrypt/decrypt information
Gain knowledge on how to test if any products are vulnerable and the protection techniques to keep them safe
Uncover the tricks that hackers could be using and how to prevent them from happening
Learn from the experts in cybersecurity at Lebanese American University
Study recent and ongoing changes in multiple domains within cyber security
Faculty Spotlight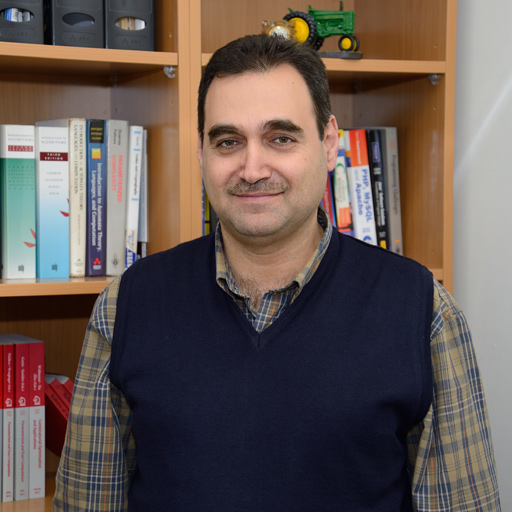 Faisal N. Abu-Khzam, MS in Computer Science
Faisal N. Abu-Khzam is a professor of computer science at the Lebanese American University (LAU). He holds a PhD in Computer Science from the University of Tennessee – Knoxville, a MS degree in Mathematics and a BS in Computer Science from the American University of Beirut.
Prof. Abu-Khzam is the director of LAU's Software Institute, and the founder of the Lebanese Collegiate Programming Contest (LCPC). His research in parameterized complexity theory has led to some of the best-known data reduction methods as well as the current-fastest exact algorithms for some classical combinatorial problems. His research interests include Parameterized Complexity Theory, Data Analysis, Parallel Computing and Artificial Intelligence.
Online Study at Lebanese American University
By enrolling in Lebanese American University's online Cybersecurity Certificate program, students gain access to a team of supportive faculty and expert student services. Online study includes:
A flexible, asynchronous format
An experienced and caring faculty
24/7 IT Support
Full-time and part-time flexibility
Explore the Online Experience
Welcoming All Metropolitan Residents
If you live in the New York metro area and are seeking the campus experience, we offer an in-person opportunity to learn software development from the ground up. Our full-time, face-to-face Foundations of Computer Science program – in partnership with the Holberton School – will introduce you to computer science and software engineering principles, followed by the opportunity to specialize in what drives you.
The sessions take place on the Lebanese American University campus in midtown Manhattan, and anyone in the surrounding area can join.
Learn More
Related Programs
No previous AI tech experience? This program is designed to introduce you to the latest tools and help you excel as a leader in the field. Explore data science through the lens of application and gain experience working with the latest AI tools.
View Program
Have experience in the industry? Build skill sets in AI, data science, and machine learning while studying current and emerging technology disciplines.
View Program
An online certificate program designed to teach students the fundamentals of AI, data science and machine learning and prepare them for practical work in the field.
View Program
Answers to Common Questions
Explore our FAQs to learn more about the Cybersecurity Certificate program. Contact us for more information if your question is not included here.
The online Cybersecurity Certificate is a part-time program.
The certificate forms part of a masters level program which has been approved by the New York State Education Department (NYSED). The University is also accredited by the New England Commission of Higher Education (NECHE).
Total estimated tuition for the online Cybersecurity Certificate is $4,000. This figure does not include any fees or other expenses you may incur.
You can earn the online Cybersecurity Certificate in as few as six months.
No. This program does not require any entrance exams.
Visit our FAQ page