Online MBA in Global Business Administration
Discover an MBA With a Global Perspective
Top 5% of Business Schools
#1 for Business and Economics1
Learn More Today
Complete the form to learn more about this program and to be contacted by phone or email.
NOTE: * REQUIRED FIELD
Duration

2 Years

Cost per Credit

$500

Credit Hours

33
Program Benefits
No GMAT or GRE required
Up to 6 transfer credits accepted
Optional residency
Accelerated study option available
Earn a Customizable, Accelerated MBA
Lebanese American University's 33-credit Online MBA in Global Business Administration delivers the foundational tools, practical experience and global connections you need to succeed as a leader in the international marketplace. Most students complete their degree in two years, but an accelerated study option is available where you can double-up on courses and graduate in 12-14 months.
Drawing on insights and expertise from a variety of expert, research-driven faculty, this program offers a gateway between Eastern and Western business culture. Because the Adnan Kassar School of Business is accredited by the Association to Advance Collegiate Schools of Business – placing it in a select group of less than 5% of business schools worldwide – you can be confident that employers will recognize your degree as a mark of business excellence.
When you enroll in our MBA in Global Business Administration program, you can customize your studies and build specialist knowledge through a wide range of elective offerings. And you'll graduate with the business acumen and strategic management expertise required to gain a competitive edge in the workplace and become a business leader in our diverse world.
"The online MBA in Global Business Administration program has helped me by increasing my critical thinking, bringing new perspectives to work, learning new techniques that deliver outputs in an efficient, timely manner, and developing strategic leadership skills that benefit my work environment. We do not only learn from the courses, but students' experience sharing is the key to knowledge and success."

– Zahy Al Asmar, Online MBA in Global Business Administration student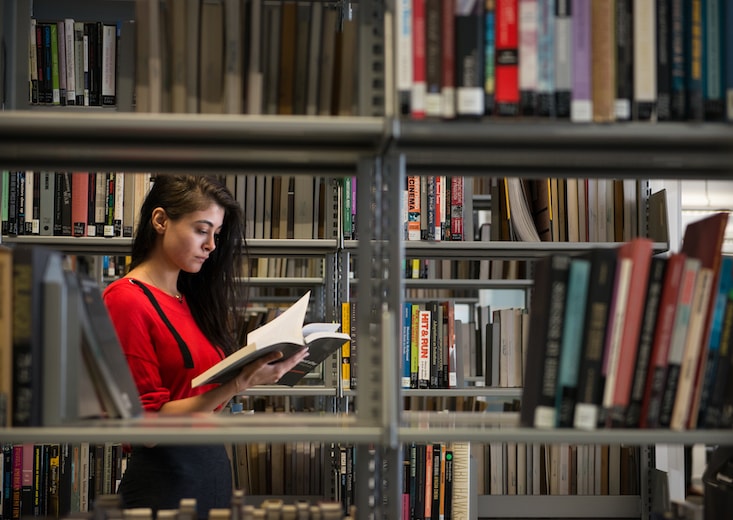 Gain Versatile Skills for Global Leadership Careers
Our online MBA in Global Business Administration qualifies you for management-level careers in a number of in-demand business areas. The skills you gain in this program will prepare you for roles like:
Executive Leader
Financial Director
Marketing Director
Chief Executive Officer (CEO)
Explore Careers
Customize Your Degree for Your Professional Goals
Pursuing an MBA program with Lebanese American University gives you the chance to learn from a supportive faculty of globally recognized business experts. Our 33-credit, 11-course curriculum combines a core of must-have business skills with customizable electives so you can build a knowledge base that fits your chosen career path. Topics include IT management, accounting, operations management and hospitality and tourism.
Course Highlights:
ACC1MBA1 Financial Accounting
ECO1MBA3 Business Economics
MGT1MBA6 Strategic Management
MKT1MBA4 Marketing Management
View Complete Curriculum
Start Your Application Today
We've designed our online application process to be quick, easy and stress-free. With three program intakes per year, you can begin your studies when convenient. Our expert admissions team can guide you through the process and answer any questions you may have.
To apply for the online MBA in Global Business Administration program, you'll need the following:
Online application
Official transcripts showing a bachelor's degree from a recognized university
2.5 minimum GPA on a 4.0 scale
CV or resume
Personal statement
At least one letter of recommendation
Work experience recommended
Applicants may be asked for an interview
If English is not your first language, you will also need to supply an up-to-date English language test certificate. Graduates of recognized universities where the language of instruction is English are not required to provide formal proof of English proficiency.
Start Dates: January, March, June, September, and October
It's free to apply, so don't wait to start your application.
View the Application Process
Invest in Your Future With an Affordable Degree
Employer reimbursement accepted
Earning an MBA is an investment in your future success and one of the best ways to accelerate your career and increase your earning potential. Lebanese American University is proud to offer competitive tuition for our online programs and accepts home country scholarships as well as employer reimbursement.
Our admissions representatives can provide full tuition details and help you find the funding option that's right for you. Call us at +1 646 989 1609 for more information.
Learn More
What You'll Learn
With our innovative curriculum and culturally diverse learning community, you can position yourself at the center of global business and stand out as a leader in the marketplace. Graduates of our online MBA in Global Business Administration have the analytical thinking, problem-solving and communication skills needed to take their careers to the next level.
Graduate With the Skills to Lead
When you finish your program, you'll be able to:
Select and analyze relevant data and propose an optimal solution to a business problem.
Demonstrate effective involvement in a team.
Evaluate the social and ethical issues involved in a business case.
Demonstrate effective written and oral communication skills.
Faculty Spotlight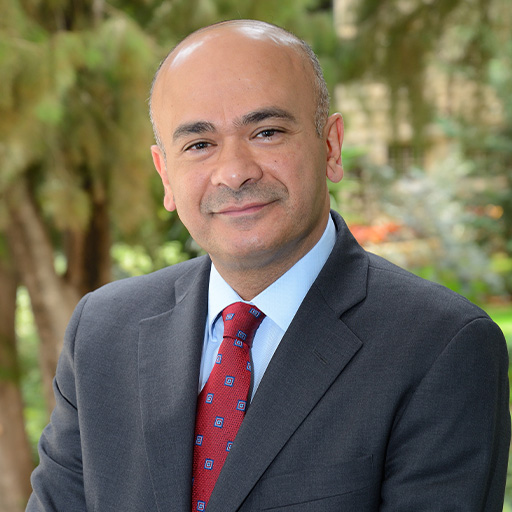 Abdul-Nasser El-Kassar, Program coordinator, MBA in Global Business Administration, MBA in Business Analytics
Abdul-Nasser El-Kassar is the program coordinator for the MBA in Global Business Administration and the MBA in Business Analytics. He is also an associate professor at the Adnan Kassar School of Business. He holds a PhD in Mathematics from the University of Louisiana, Lafayette, and has received the Post-Doctoral Bridge to Business Program certificate from the University of Florida. With a background in both mathematics and engineering management translated by two master's degrees from University of Louisiana, his research ranges from quantitative methods to engineering management and its underlying mathematics. His research has been published in recognized journals including the Journal of Business Research, International Journal of Production Economics, Technological Forecasting and Social Change, Journal of Cleaner Production and the International Journal of Hospitality Management.
Diverse, Expert Faculty
Our diverse faculty has more than 100 publications in the fields of analytics and a track record of business success. Many work as consultants and advisors in the industry. They bring their expertise to the classroom and work one-on-one with students to help them meet their business goals.
Online MBA Webinar
Hear from our Program Coordinator, Dr. Abdul-Nasser Kassar and learn what to expect from our online program and gain an authentic feel for effective online learning from Lebanese American University (LAU).
Watch Recording
Discover 100% Online Business Education
Our online programs are delivered in an asynchronous format. The MBA in Global Business Administration has an optional residency available, allowing you to study at your own pace and balance work, school and personal commitments while earning your degree.
Lebanese American University delivers the flexibility you need for success with the same distinguished faculty, comprehensive curriculum and academic excellence as our on-campus offerings.
Explore the Online Experience
Recommended Programs
Gain comprehensive business knowledge alongside specialized skills in business analytics.
View Program
Choose an MBA designed for healthcare professionals and gain specialized expertise in health statistics, data and management for the ever-changing healthcare field.
View Program
Answers to Common Questions
Explore answers to the most frequently asked questions about our MBA in Global Business Administration. If you don't find what you're looking for, contact us for additional program details.