Online MS in International Construction Management
Become an Expert in Global Construction
Learn More Today
Complete the form to learn more about this program and to be contacted by phone or email.
NOTE: * REQUIRED FIELD
Duration

2 Years

Cost per Credit

$500

Credit Hours

30
Program Benefits
Eight-week terms
Practical courses
Expert faculty
Learn the Ins and Outs of the Construction Industry
From virtual reality and artificial intelligence to robotics and 5G technology, Lebanese American University's online Master of Science in International Construction Management program gives students a thorough overview of how to be successful in the field.
Graduates of this master's program go on to advance their careers in the construction industry or get started if they had no prior career experience.
The construction industry accounts for around one-tenth of the world's GDP and 7% of employment.1
With expert faculty who are committed to student success, and a variety of assessments such as case studies, team projects and more, there has never been a better way to meet your career goals in a timely and professional manner.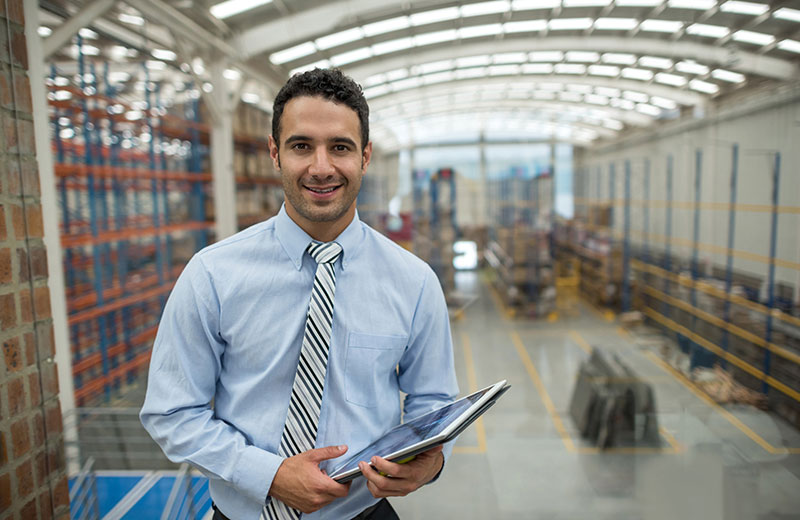 Become Successful in Global Construction
Our online MS in International Construction Management program is designed to give students the experience they need to pursue their career goals with confidence. The skills you gain in this program will prepare you for career paths like:
Senior quantity surveyor
Senior project manager
Project manager
Site engineer
Site manager
Contracts manager
Commercial manager
Explore Careers
Learn the Skills to Start or Advance Your Career
The courses in the online Master of Science in International Construction Management program are taught by experienced faculty and designed to help students begin or advance their careers. In this industry-focused program, students will gain knowledge about the latest trends, technologies and international workings in the construction industry.
Courses include:
Construction Project Estimating and Planning
Contracts, Decision Making and Risk Analysis in Construction
Safety in Construction
BIM and AI in Construction Management
View Complete Curriculum
Master of Science in International Construction Management Admissions Details
Apply now to earn your online Master of Science in International Construction Management degree from Lebanese American University. Here's what you'll need to get started:
| | |
| --- | --- |
| Online Application Form | Apply Now |
| Degree | A bachelor's degree from a recognized university. |
| Transcripts | Official transcripts from all prior institutions. |
| Industry Experience | Minimum 2 years of engineering/construction industry-related industry experience, or 3 years of unrelated industry experience, CV/resume, personal statement, one letter of recommendation. |
| Language Requirements | If English is not your first language, you will also need to supply an up-to-date English language test certificate. Graduates of recognized universities where the language of instruction is English are not required to provide formal proof of English proficiency. |
| Start Dates | January, March, June, September, and October |
View the Application Process
Tuition Details
Employer reimbursement accepted
The Master of Science in International Construction Management program at Lebanese American University consists of 30 credit hours. Please find the cost per credit hour and total estimated program costs here.
Lebanese American University is proud to offer competitive tuition for our online programs and accepts refer a friend discounts as well as employer reimbursement.
Our admissions representatives can provide full tuition details and help you find the funding option that's right for you. Call us at +1 646 989 1609 for more information.
Note: Tuition rates are subject to change and additional fees may vary by program.
Learn More
Program Outcomes and Skills Acquired
Students will graduate from this online program with the knowledge and skills required to:
Solve complex problems in managing international construction projects.
Apply advanced tools in international construction project management.
Make critical judgments based on a sound knowledge base.
Function effectively on a team while providing leadership.
Faculty Spotlight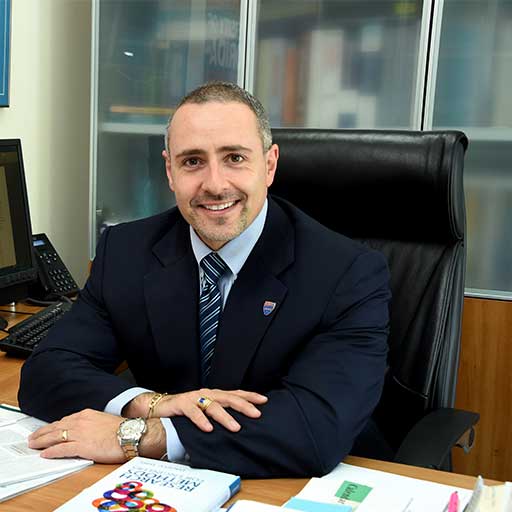 Dr. Abi Shdid is an Associate Professor of Civil Engineering and the Associate Dean of the School of Engineering at the Lebanese American University's (LAU) School of Engineering. Dr. Abi Shdid has a B.E. in Civil Engineering from LAU; and two M.S. degrees is Structural Engineering and in Construction Management, and a Ph.D. in Building Construction with a minor in Structural Engineering, all from the University of Florida. Before joining LAU in 2013, Dr. Abi Shdid served for eight years in various academic positions in the United States: Assistant Professor of Construction Management at Georgia Southern University, Instructor and Senior Instructor of Civil and Environmental Engineering at Florida International University (FIU), and Director of External Programs at FIU's College of Engineering and Computing.
Dr. Abi Shdid has taught graduate and undergraduate courses on a wide variety of construction engineering and management, and structural engineering topics. His research focuses on the analysis and assessment of the structural performance of critical infrastructure facilities. Dr. Abi Shdid has authored over 50 peer-reviewed journal and conference papers, and three course-specific textbooks published by Pearson. His research record also boasts securing over $700,000 of external research funding.
Dr. Abi Shdid has served as a consultant and technical advisor for several corporations in the United States, and is the president and owner of Phoenicia Engineering and Consulting PLLC—a Florida-licensed engineering design and consulting firm. He is a licensed professional and structural engineer (P.E. and S.E.) in Florida, a registered Engineer in the Order of Engineers and Architects in Lebanon, and OSHA certified in construction safety.
Dr. Abi Shdid is a Senior PEV for ABET's Engineering Accreditation Commission (EAC), where he is responsible for evaluating civil and construction engineering programs seeking ABET accreditation worldwide. He is an elected Fellow of the American Society of Civil Engineers (ASCE); a life member of American Institute of Steel Construction (AISC); a member of the American Concrete Institute (ACI); Precast/Prestressed Concrete Institute (PCI); ASCE's Structural Engineering Institute (SEI); and an Affiliate member of the American Association of State Highway and Transportation Officials (AASHTO).
Dr. Abi Shdid was also a member of the civil Engineering Body of Knowledge 3 Task Committee of ASCE, which was charged with preparing a document that defines the knowledge skills, and attitudes the future civil engineer should have for eventual entry into the profession. He is a member on several technical committees such as Mathcad Engineering Technical Committee and ASME Pipes and Pressure Vessels Division's Technical Committee on Design and Analysis.
Contact Information:
Associate Dean of the School of Engineering
Associate Professor of Civil Engineering
School of Engineering
Lebanese American University
P.O. Box: 36
Byblos, Lebanon
Tel: +961-9-547254 Ext. 2811
Fax: +961-9-546256
Email: caesar.abishdid@lau.edu.lb
Web: http://soe.lau.edu.lb
Online International Construction Management Webinar
Hear from Program Coordinator, Dr. Caesar Abi Shdid and learn what to expect from our Online MS International Construction Management program and gain an authentic feel for effective online learning from Lebanese American University (LAU).
Watch Recording
Online Study at Lebanese American University
By enrolling in Lebanese American University's online MS in International Construction Management program, students gain access to a team of supportive faculty and expert student services. Online study includes:
A flexible, asynchronous format
An experienced and caring faculty
24/7 IT Support
Full-time and part-time flexibility
Explore the Online Experience
Answers to Common Questions
Explore our FAQs to learn more about the MS in International Construction Management program. Reach out to us for more information if your question is not included here.